Singapore Superpark Brings Green Technologies and Biological Diversity to the City | This Big City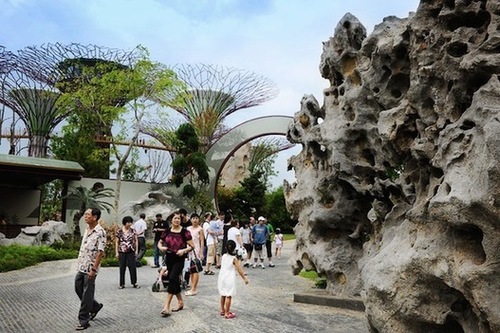 Singapore has raised the bar on urban green space, integrating innovative green technologies and biological diversity on a massive scale in the recently opened 'Gardens by the Bay'.
Exhaust air from the conservatories is captured by 18 'Supertrees': giant futuristic structures, rising 25-50m, which provide breeding sites for important birds and insects. They are covered in a living skin to support 162,900 plants comprising 200 non-native species, and also feature photovoltaic cells and rainwater harvesting systems. These 'trees' are already attracting attention from developers looking to use them as a striking way to integrate green technology into the landscape.
See on thisbigcity.net
October 30, 2012, 8:06am

1 note