Eating Our Cities: Dissecting the Urban Food Dilemma | Sustainable Cities Collective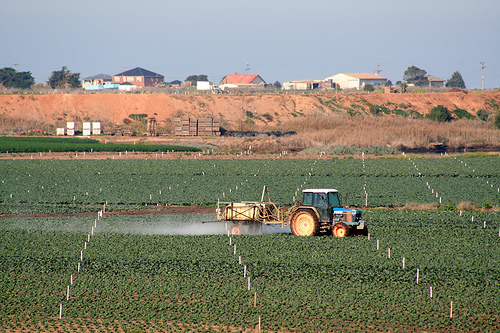 What role does urban agriculture play in sustaining our cities?
Urban agriculture is the latest iteration in our society's attempts to deal with the dilemma of feeding our cities.Yet like energy, the cheapest and most environmentally friendly food we can source is the food we waste. I'm not for a minute suggesting you send your little ones out the hang out at the dumpster behind the supermarket, but rather think about the total cost of our food habits. What does it 'cost' to buy that bulk pack of flour at the mega mart only to have the weevils dine on half the bag that you never got around to turning into home baked bread? This might sound glib- but from an ecological footprint calculation the single biggest contribution to Canberra's hectare equivalent of resources used to run this city is food. Canberra's ecological footprint was 8.5 global hectares (gha) per person or 2.65 million gha – roughly 11 times the actual land the Australian Capital Territory occupies.
See on sustainablecitiescollective.com