'City in a garden' can still be wired
Via
Scoop.it
-
Web of Things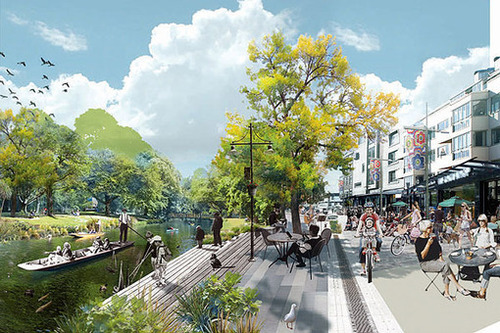 A new technology revolution is brewing, which Harrison dubs the wired city, or "the internet of things".
Harrison - a softly spoken type, happiest when he discussing the techie details - is a British scientist who has taken a roundabout route through research in medical imaging and mobile computing to head IBM's Smarter City strategy.  […]
Harrison says the foundation of the smart cities of the future is the three "i's" of instrumentation, interconnection and intelligence.
The interconnection is the obvious bit. With cheap and ubiquitous communication - broadband, wi-fi, cellphones, the internet - people can be digitally plugged in the whole time.  […]
But there is an equivalent revolution happening in instrumentation - the cheap sensors, GPS locator chips and other data gathering and tracking devices that can be made for throwaway prices.
From a city bus to a private car to a pallet of goods to a can of beans, there is nothing that cannot be monitored, measured or accessed in real-time.
Together, interconnection and instrumentation makes for a nervous system and its sense organs: a wired city with a network of perception and control.
Via stuff.co.nz